OKTOBERFEST | 24 SEPTEMBER – 2 OCTOBER
Oktoberfest returns for another 9-day whirlwind of Autumnal celebrations, fun activities, and beer drinking! This year's festival takes place 24 Sept to 2 Oct 2022 under the tent at Round Trip Brewing. 
We're bringing it this year. This Oktoberfest as everything…
We have more to announce including a schedule of events. Stay tuned for ways to register for Field Day, stein painting, and more. 
Let us know you're coming: https://fb.me/e/4DFD4Rkec
Artisinal Märzen with moderately toasted bread flavors and a pleasant sweetness. Oktoberfest is brewed using a blend of Weyermann Specialty Malts direct from Germany with Magnum and Tettnang hops added for that time-honored Märzen aroma and flavor.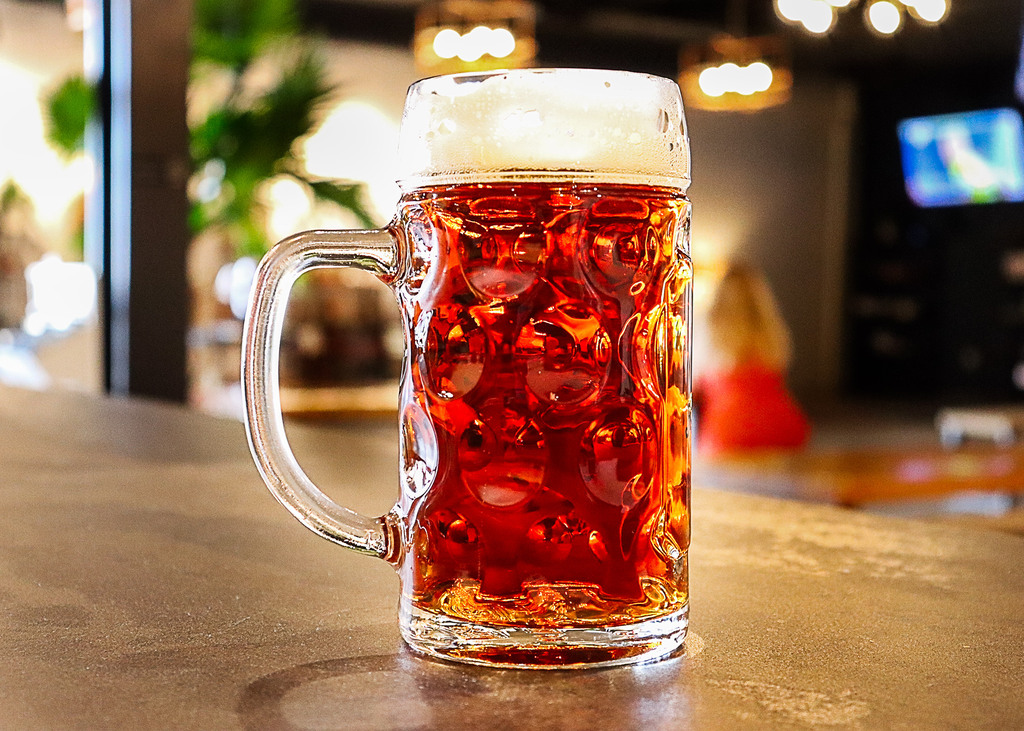 BEER RELEASE: OKTOBER HAZE
Oktober Haze is an experimental creation that redefines all your conventions of a Hazy IPA. Enjoy all the juicy, floral flavors you expect from an IPA, but deceived by the amber Märzen look of the beer. Brewed with a fruity English Ale strain and additions of Citra Spectrum, Sabro Cryo and Talus hops, it's the perfect beer for the Hazy IPA drinker to celebrate Oktoberfest.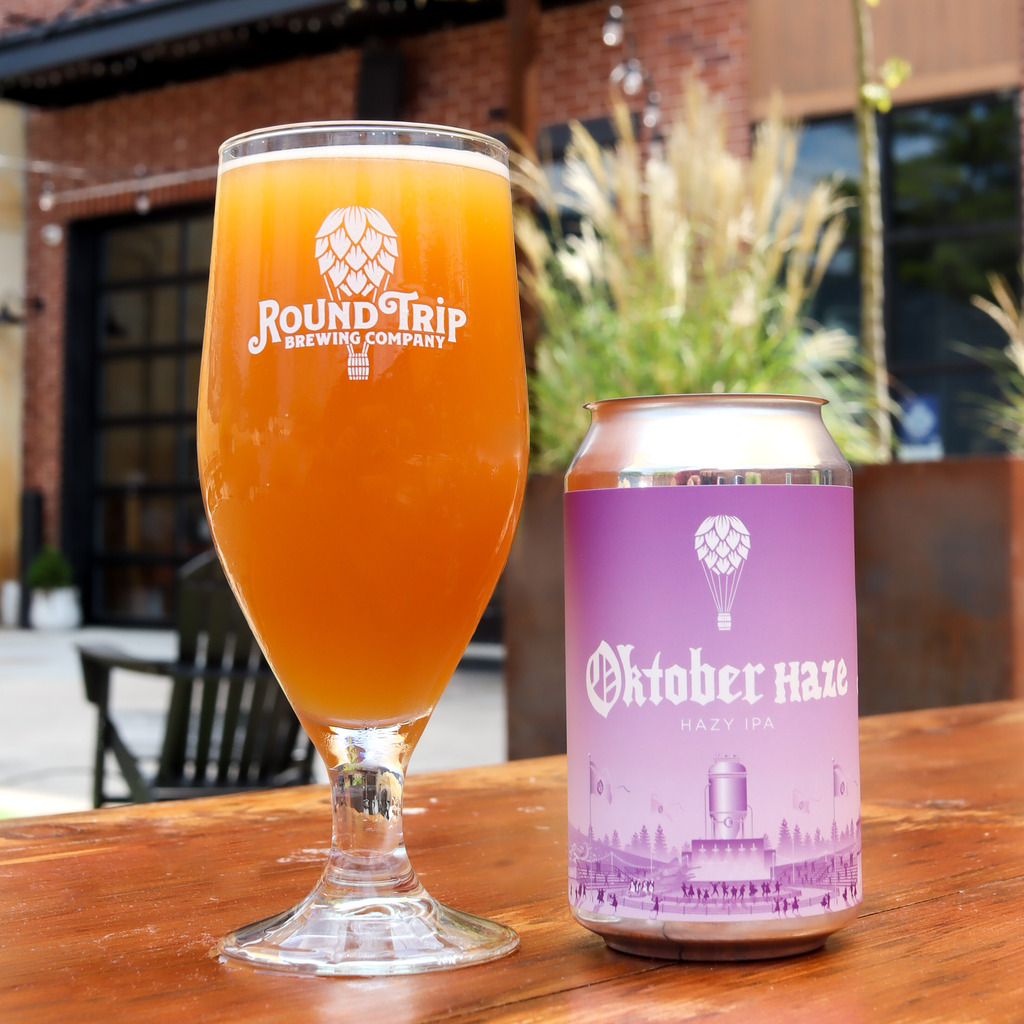 Bierstiefels will be available to purchase starting 24 Sept and is a fun way to enjoy Oktoberfest beer. A limited amount is available so get here early. Registering for Field Day is the only way to guarantee you get a Boot.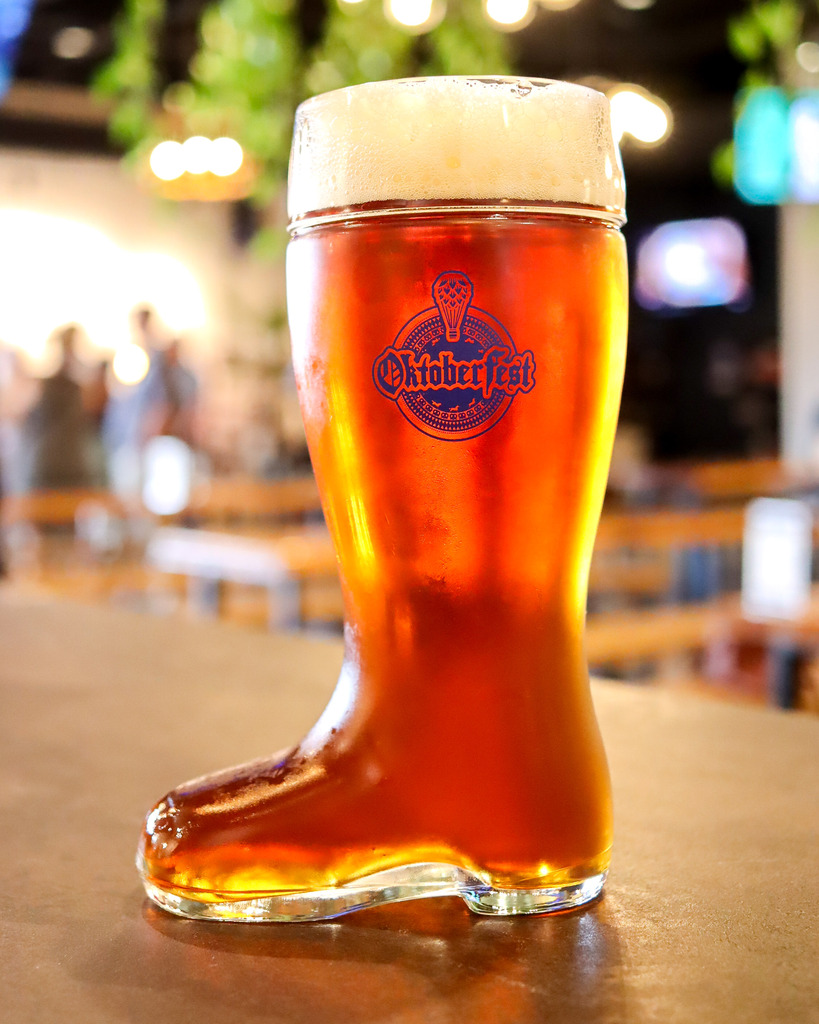 Saturday, 24 September, 10am
Teams of two compete across a variety of challenges to kick-off Oktoberfest at Round Trip. Grab a partner and compete in keg bowling, putt putt, mug race, tricycle course, beer can darts, Fowling, brain game, and more! First place team wins a special prize.
$70 fee includes 2-person team entry, 2 t-shirts, 2 Oktoberfest boot glasses, and a beer for each participant. The entry fee covers both people on the team.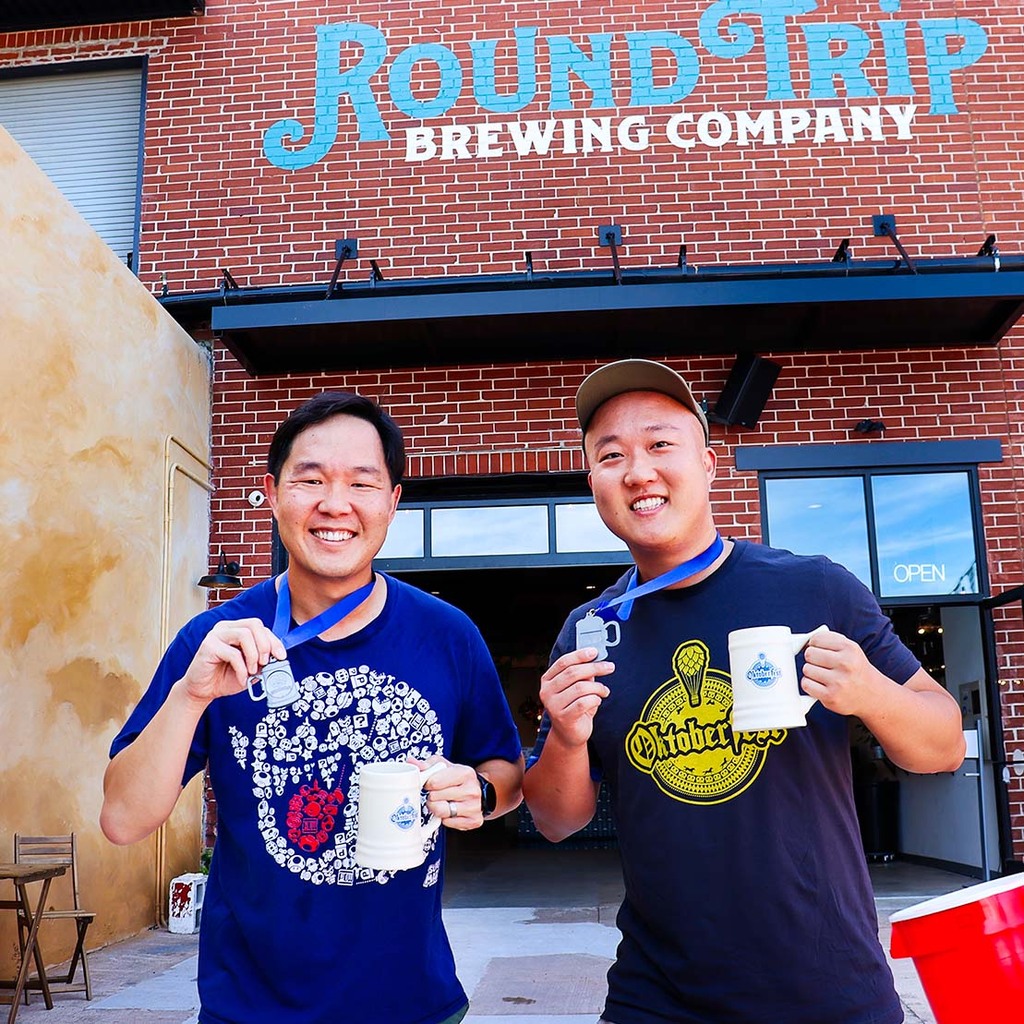 Sunday, 25 September
Bring your dog to the brewery on Sunday, 25 Sept to enjoy a day with dog treats, dog activities, and a small dog race. 
Dogs under 20lbs are eligible to participate (we will separate into two separate heats depending on the number of dogs participating). The course is straight, short, and confined. The dog will need two humans: one at the start and one at the finish line. 
No purchase necessary, show up a few minutes before race time to sign up!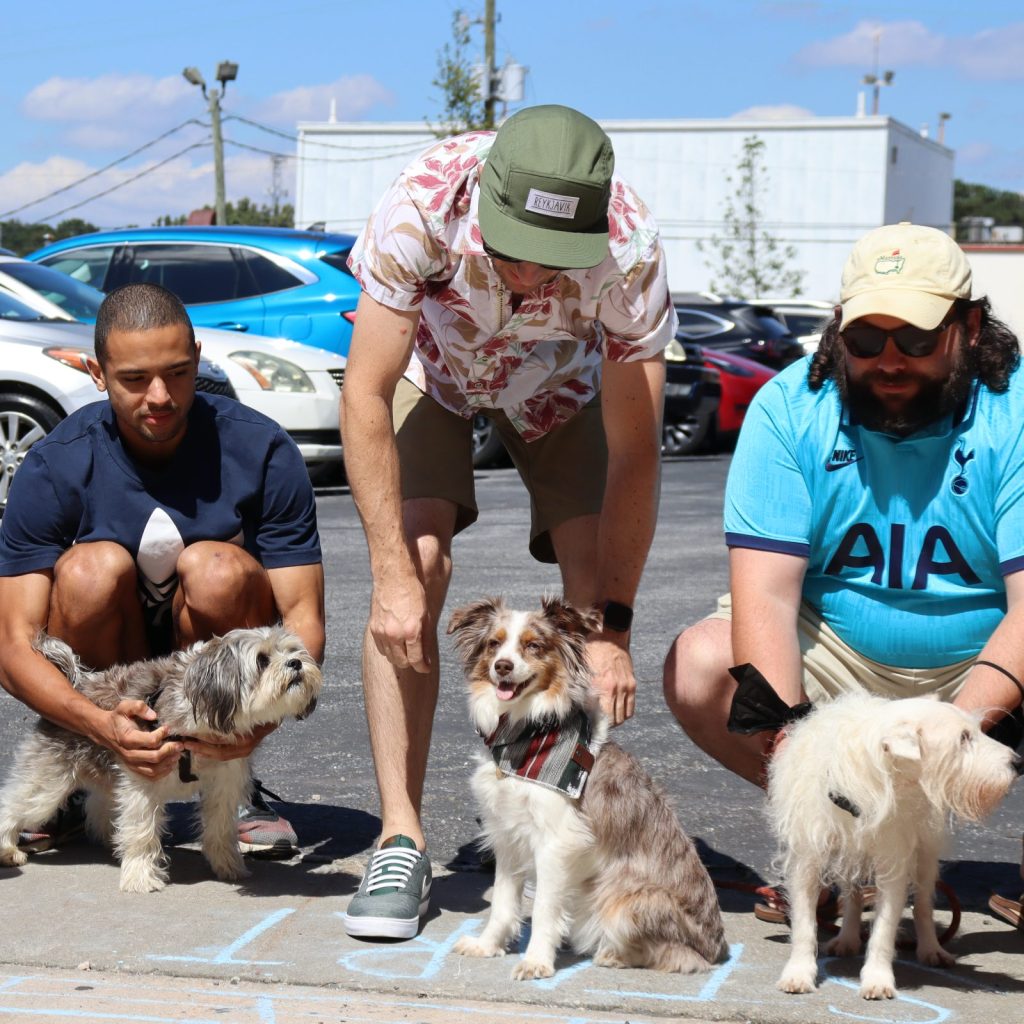 Monday, 26 September, 6pm
Join us in the taproom Monday evening for some drinking-themed arts and crafts. Paint your very own 28oz stein under the supervision of an instructor and the stein will be ready for pickup in early October. $40 includes stein, painting supplies to use, paint, finishing of the stein, snacks, and a beer (for those 21+)!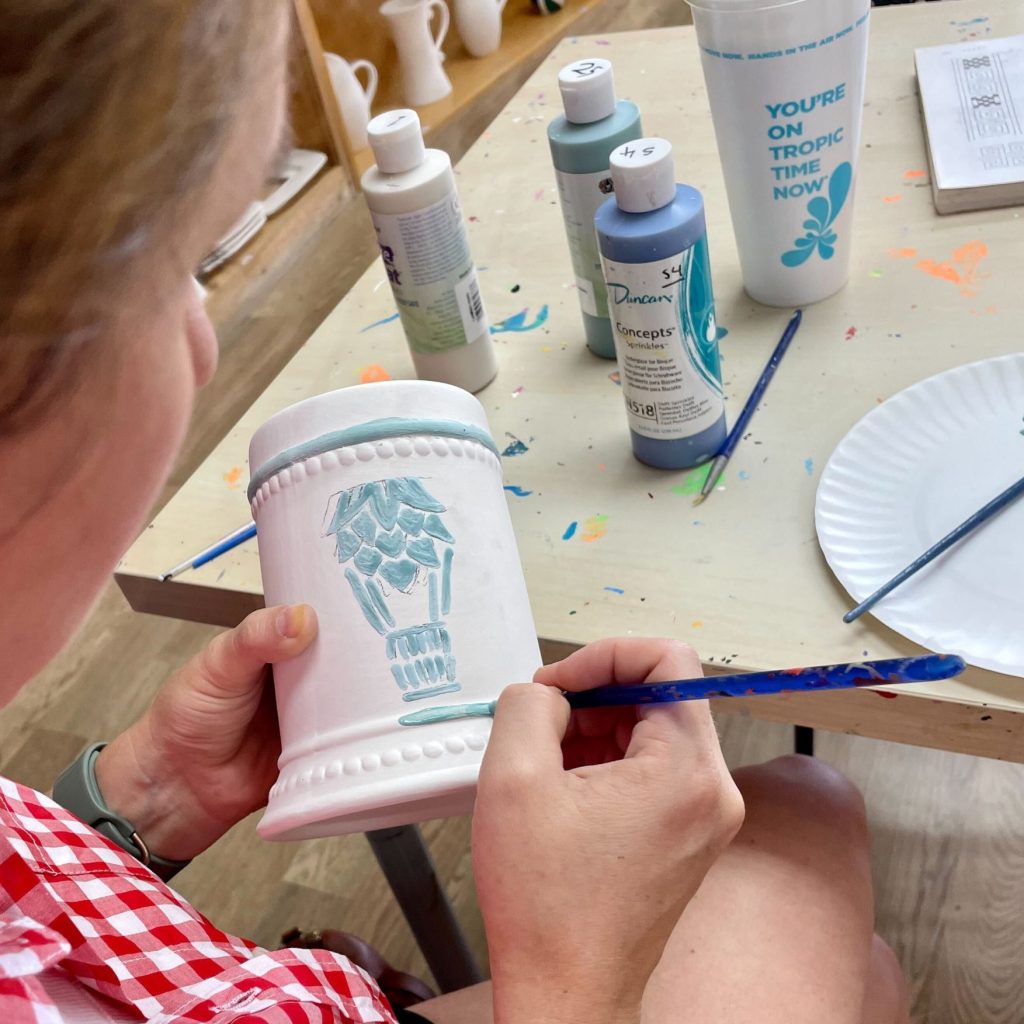 Wednesday, 28 September, 7pm
Join us for a special night of Stand-up Comedy under the tent at Round Trip Brewing. Grab a couple beers and strap in for a hilarious, entertaining night of local comedians.
FREE event, just buy a couple beers.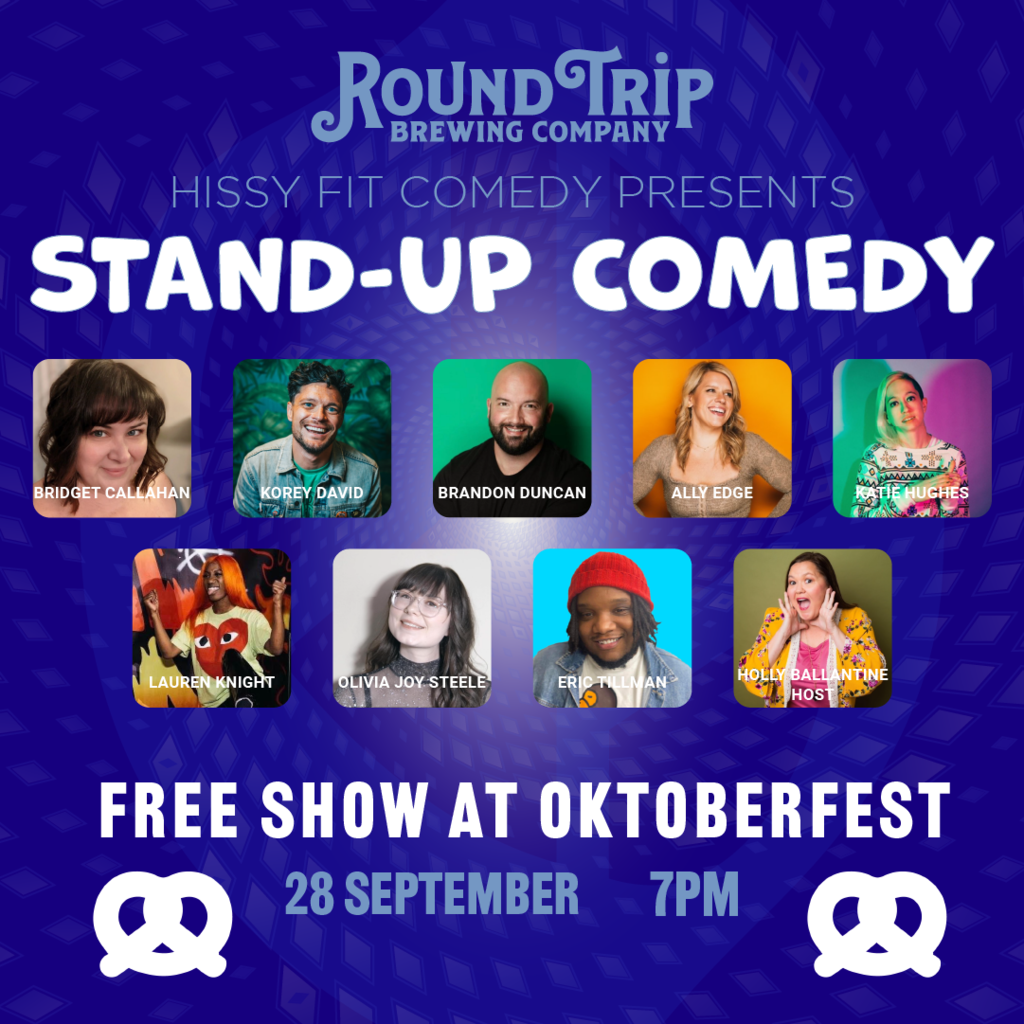 Stein Holding Competition
Saturday, 1 October,  1pm & 5pm
We're holding TWO stein holding competitions on Saturday afternoon, 2 October. See how long you can hold a full stein against others for a prize. No purchase necessary, must be 21+ to participate. 
To participate, sign up in the taproom or fill out the form at the bottom of the page!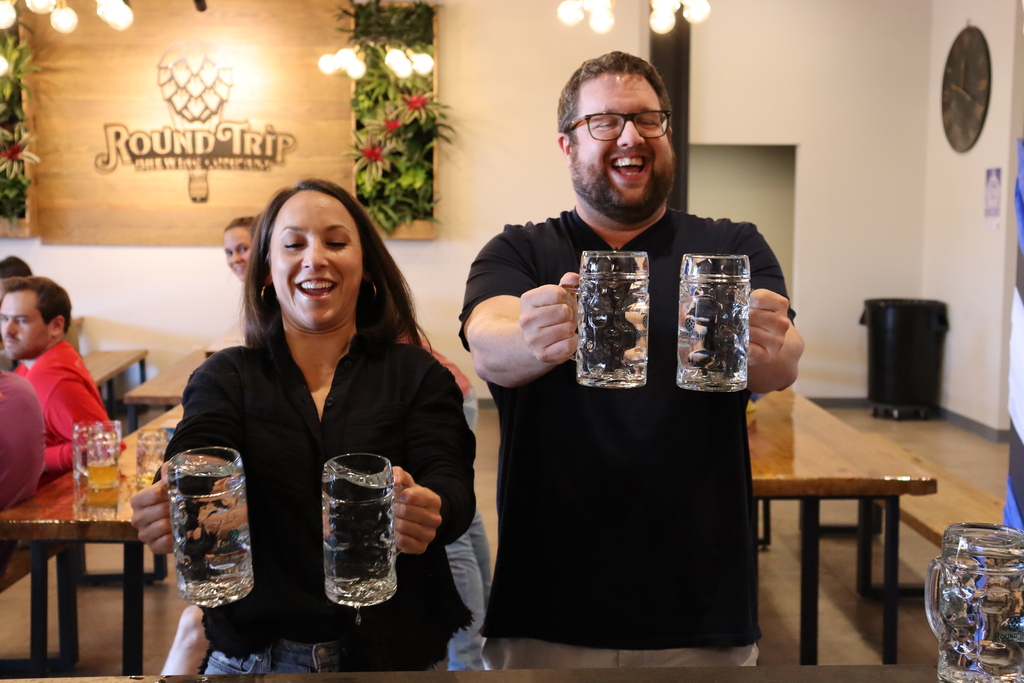 Sunday, 2 October, 4pm
We're teaming up with The Traveling Art Cart to bring you Crafts and Drafts. Register today to make your own pour paintings. You will be making two 10x10in acrylic paintings. This project can get messy, plan to wear an old shirt or bring an apron. The workshop will last 1.5 hours. 
OKTOBERFEST KICK-OFF
Field Day 10am
Live Music: No Yonder 4pm
Beer Release: Oktober Haze
Food: Nana's House & Secret Pint BBQ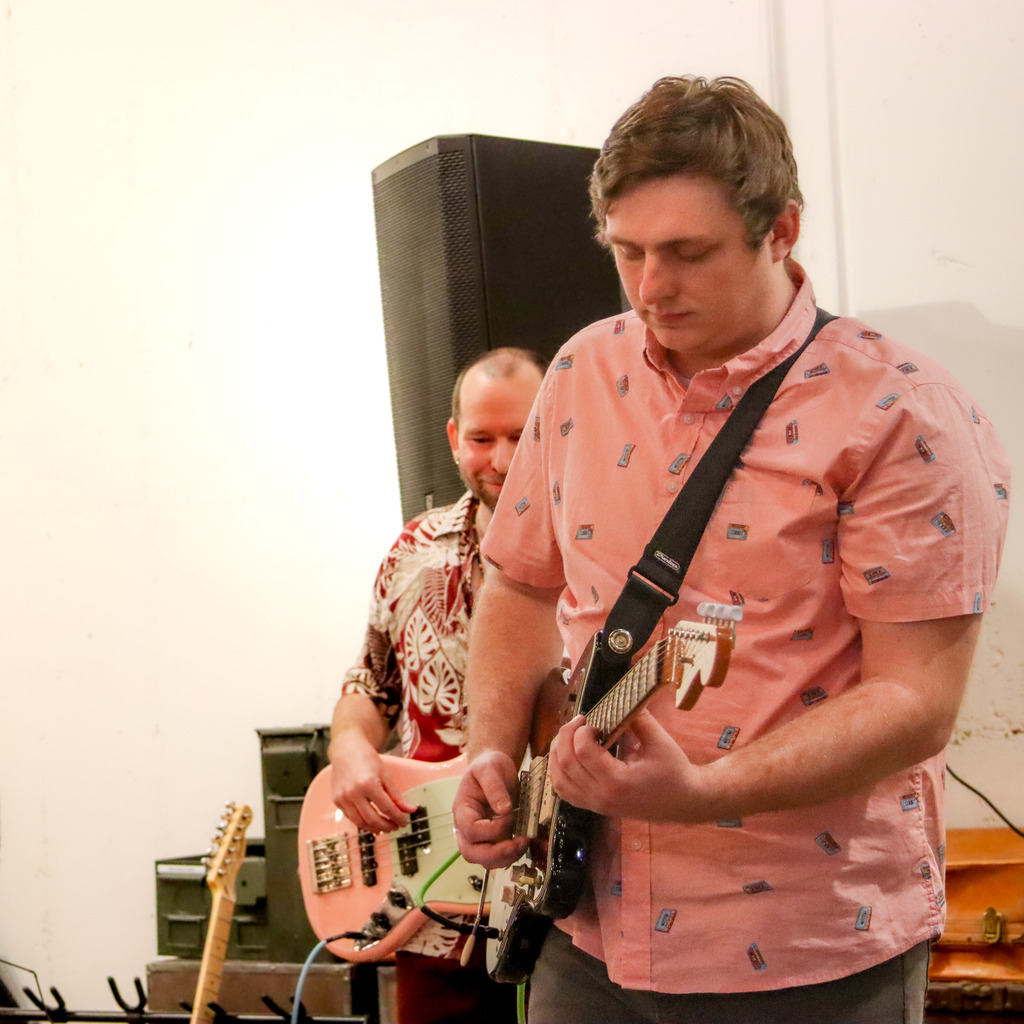 PUZZLES
Oktoberfest-themed Speed Puzzles 6:30pm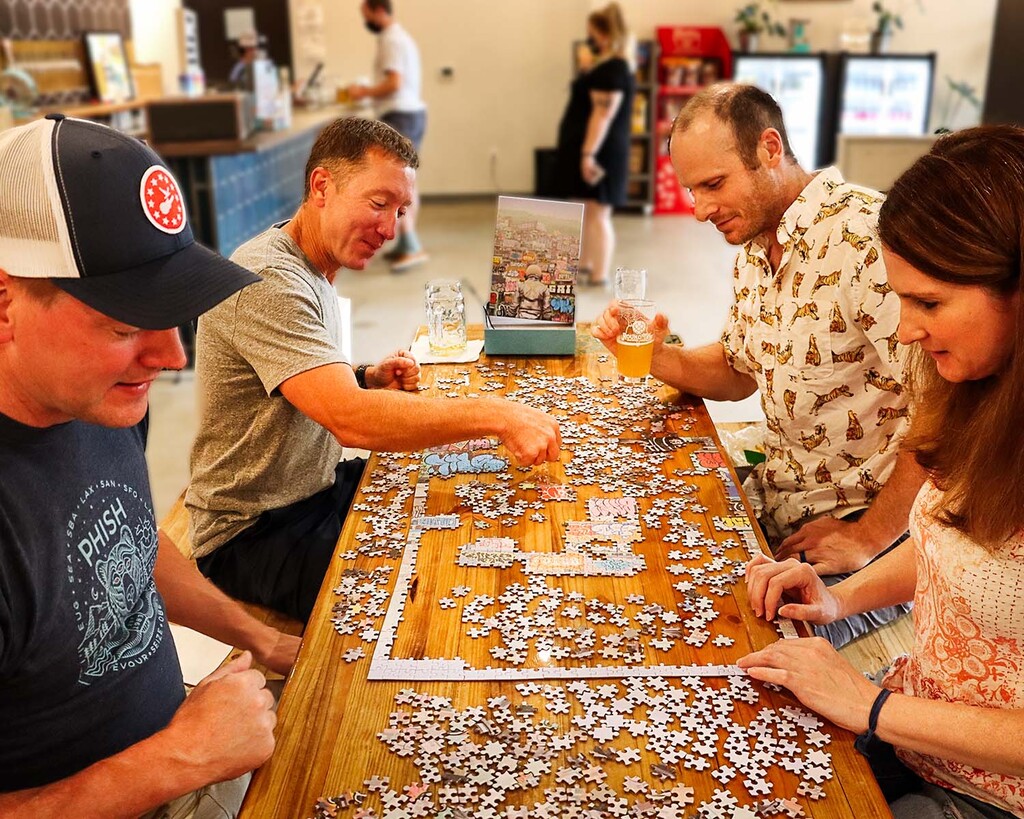 TRIVIA
Dirty South Trivia 7pm
Food: TKO Korea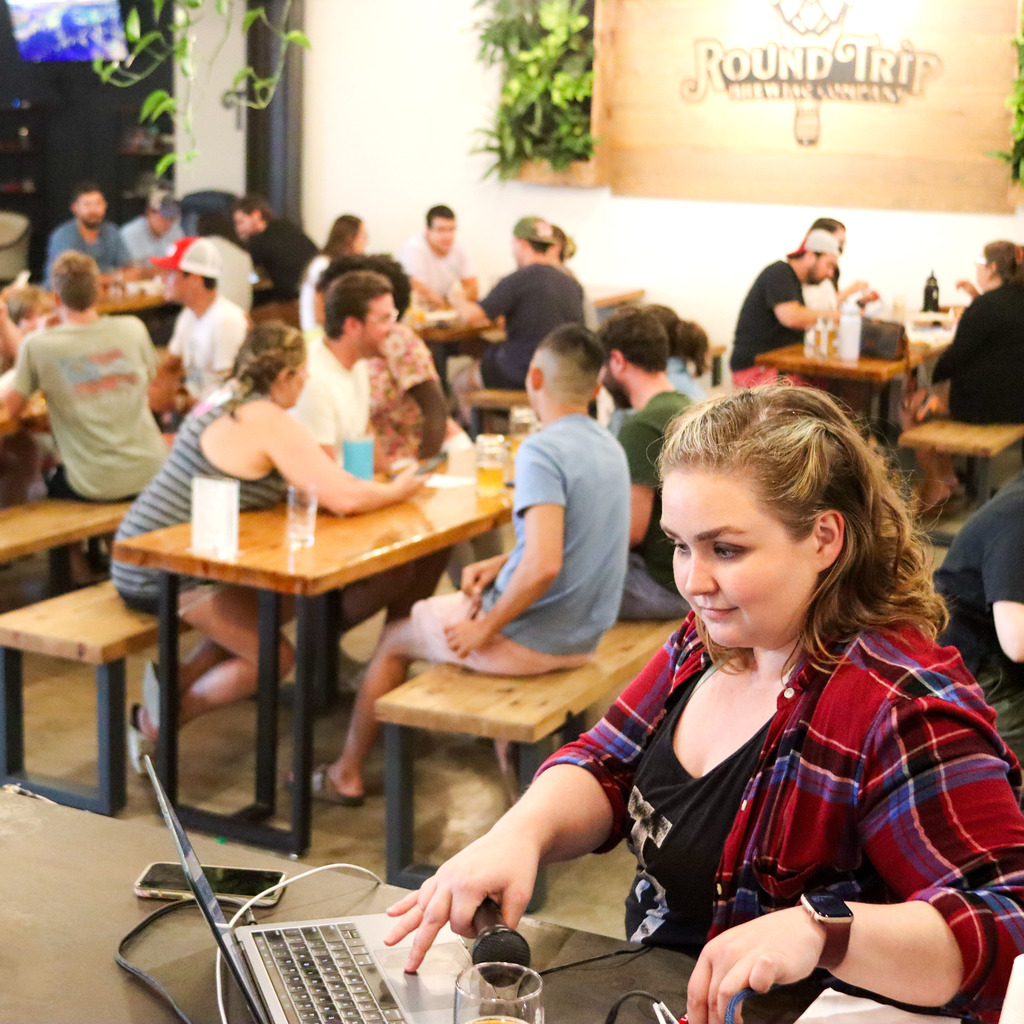 GERMAN NIGHT
Live Music: Auf Gehts 5:30pm
Food: HD PREP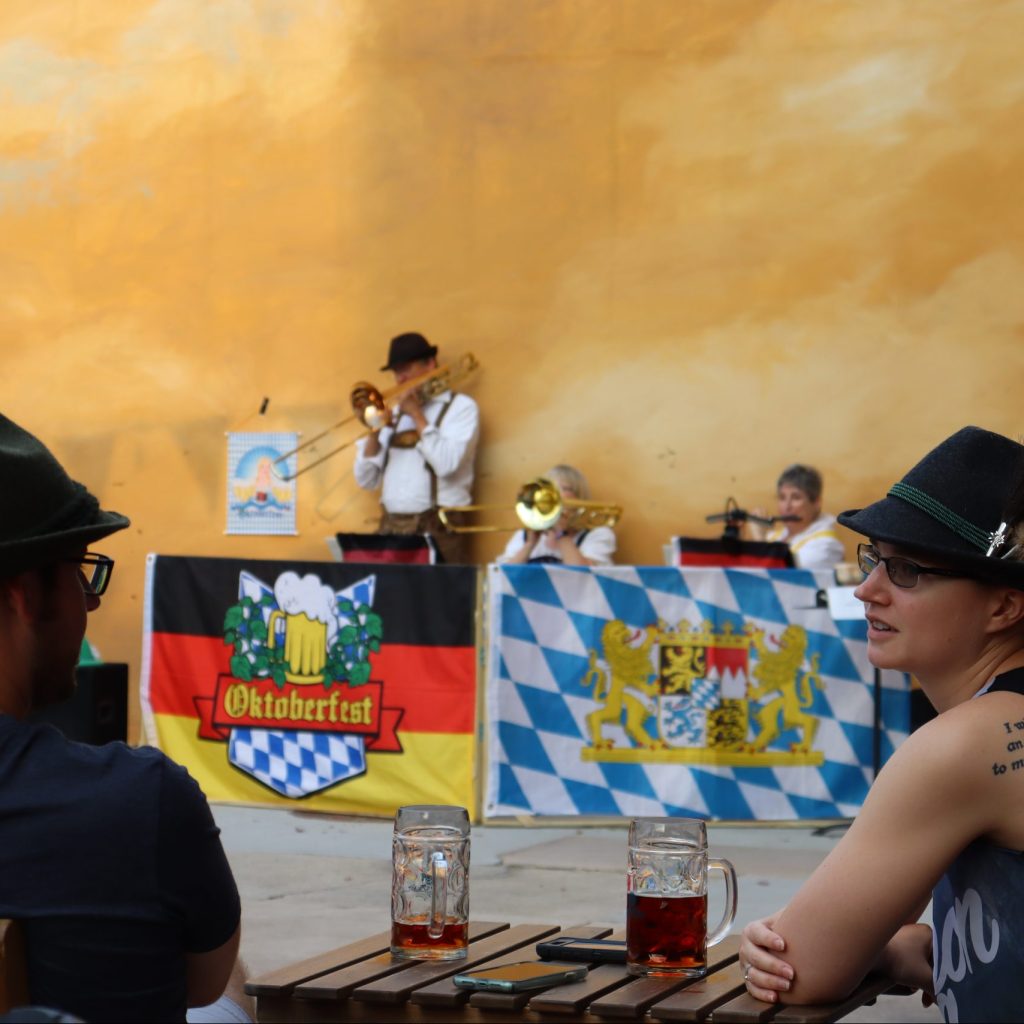 OH-FEST DAY OUT
Stein holding challenge 1pm & 5pm (fill out form below)
Live Music: Ryan Slice 
Food: HD PREP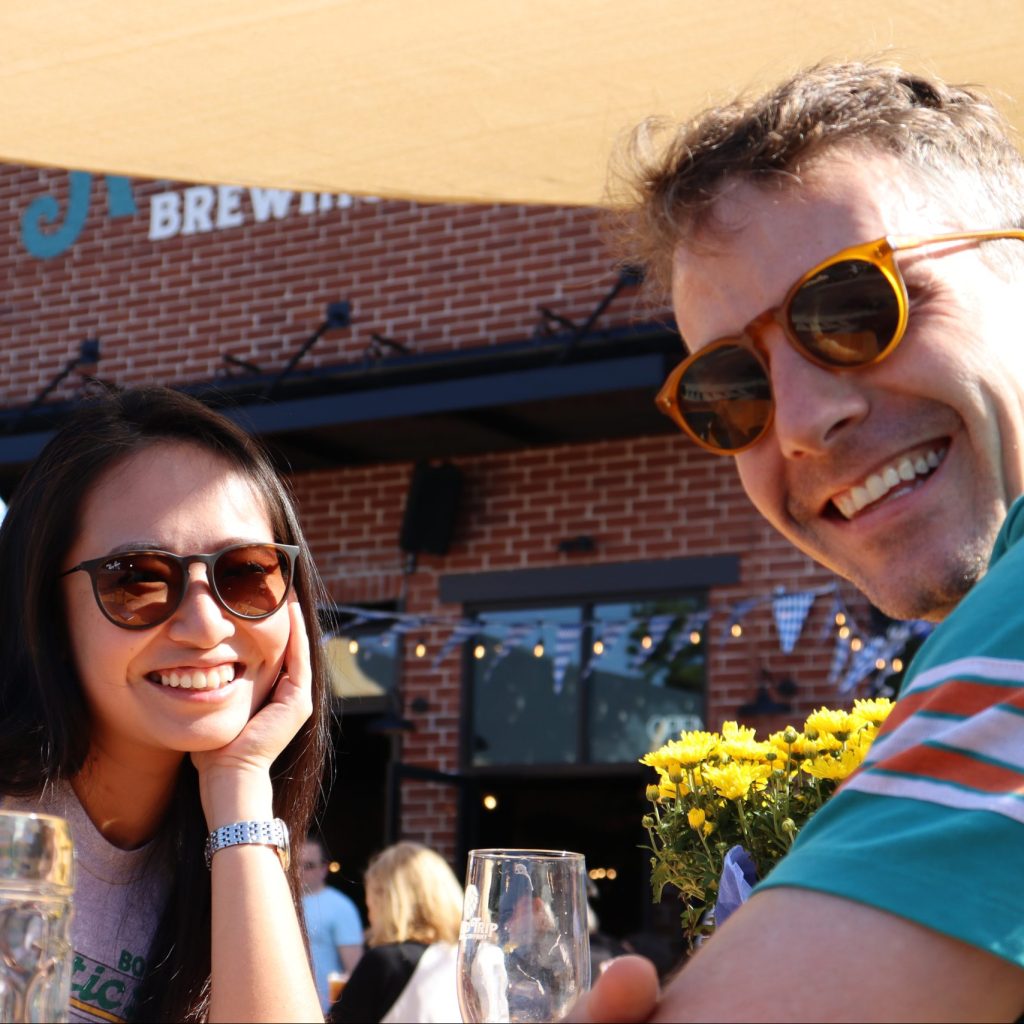 FAMILY FUN DAY
Petting Zoo 12-3pm
Live Music: Smith & Calvert 5-7pm
Crafts & Drafts: Pour Painting Class 4pm
Food: Gourmet Street Foods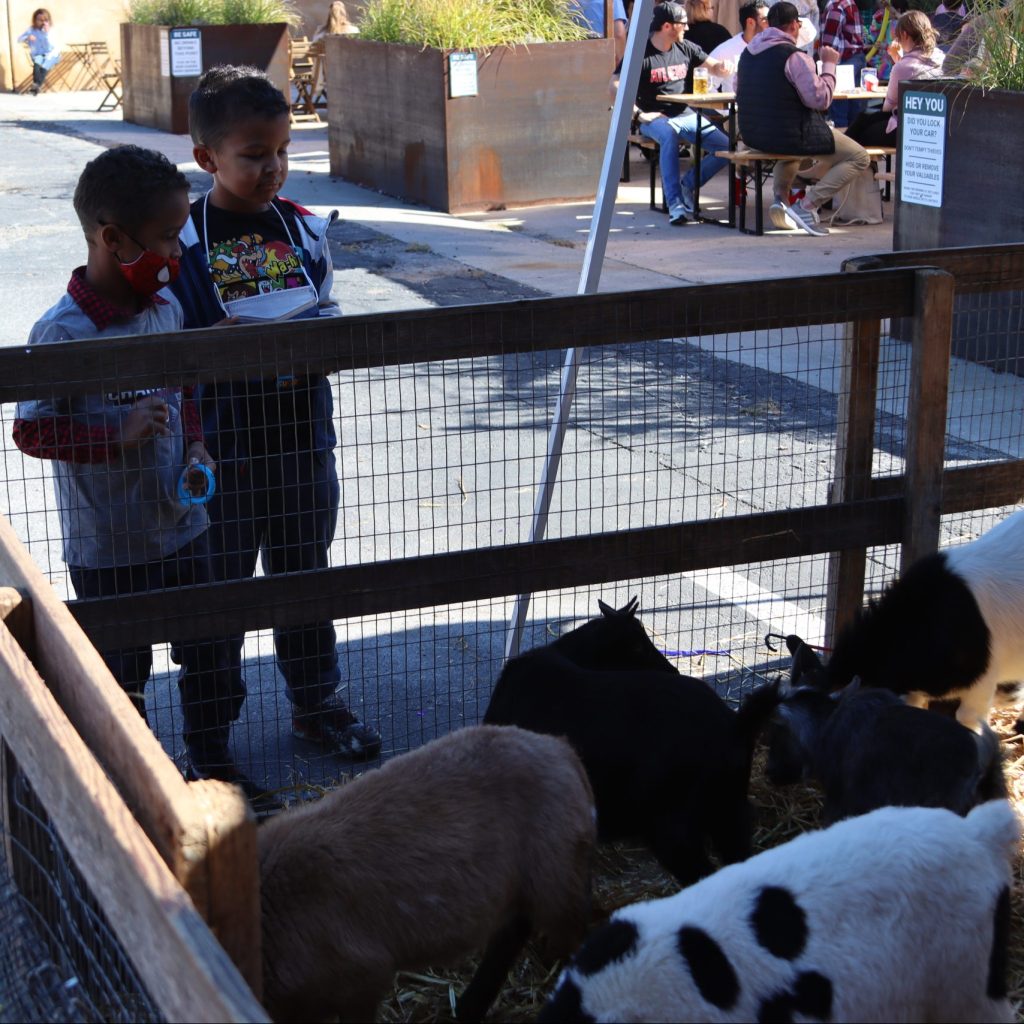 stein holding registration
Fill in the form below to express interest in the Stein Holding Competition. Be sure to arrive 15 min early of your prefer time slot.